Amicus briefs filed in suit to end policy that prohibits copay assistance from counting toward patients' out-of-pocket spending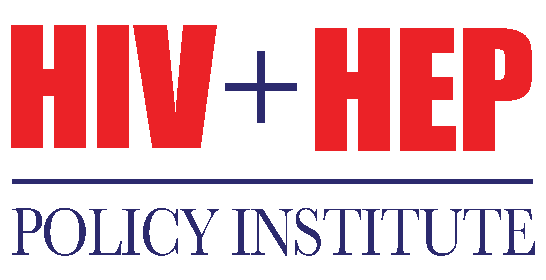 Harmful Insurer & PBM Policy Increases Prescription Drug Costs for Patients
WASHINGTON (February 10, 2023) – Yesterday, 29 patient, provider, and consumer organizations representing a wide range of illnesses and health conditions filed an amicus brief in support of a case brought against the U.S. Department of Health and Human Services by the HIV+Hepatitis Policy Institute, the Diabetes Leadership Council, the Diabetes Patient Advocacy Coalition, and three patients.
Filed in the U.S. District Court for the District of Columbia, the lawsuit challenges the federal 2021 Notice of Benefit and Payment Parameters rule, which allows health insurers to avoid counting the value of drug manufacturer copay assistance toward patients' out-of-pocket cost obligations. Plaintiffs recently filed a motion for summary judgment, asserting that the rule violates cost-sharing requirements mandated by the Affordable Care Act and is also arbitrary and capricious.
The amicus brief organized by Aimed Alliance demonstrates how copay accumulator policies acutely harm the patient community. It was cosigned by groups including the Association of Community Cancer Centers (ACCC), Autoimmune Association, Chronic Care Policy Alliance, the Coalition of State Rheumatology Organizations (CSRO), EveryLife Foundation for Rare Diseases, Global Liver Institute, Hemophilia Federation of America, ICAN, International Cancer Advocacy Network, National Health Law Program (NHeLP), National Consumers League (NCL) and Triage Cancer.
"These illegal practices increase costs for millions of patients who rely on life-saving prescription drugs, especially those with chronic conditions. We'd like to thank Aimed Alliance and the 28 other patient and provider groups that have signed onto the amicus brief in support of our litigation," said Carl Schmid, executive director of the HIV+Hepatitis Policy Institute. "They are well aware of the costly impact these insurer practices have on patients, and how these practices can impair patient health outcomes."
 The plaintiffs' recently filed motion for summary judgment asks the Court to grant judgment in the plaintiffs favor, thus vacating the rule as unlawful. Among several other defects, the rule violates federal law by allowing insurers to collect more money than legally permitted under the Affordable Care Act.
"HHS has failed to exercise its authority to change this harmful rule and outlaw these programs nationally, notwithstanding consistent pleas from the patient community. We thus have no choice but to seek judicial relief for the vulnerable patients who are struggling to afford the medicines they need," said George Huntley, CEO of the Diabetes Leadership Council and the Diabetes Patient Advocacy Coalition. "We're encouraged by the rapid progress of our litigation and look forward to the Court's decision on our pending motion."
In the absence of a national solution to prevent insurers from implementing copay accumulators, these programs are becoming more common. According to IQVIA, in 2021, 43 percent of covered lives in commercial plans were insured by plans with accumulators.
Copay assistance service provider TrialCard and drug manufacturer association PhRMA also filed amicus briefs in support of the case. Both provide the court with expert background on how copay assistance works, and how accumulators harm patients.
HHS is scheduled to file a response to the plaintiffs' motion for summary judgment March 2.
Paul Hughes of McDermott Will & Emery LLP represents the three patient groups and their patient representatives.
Helpful Links to Litigation Materials
###
About the HIV+Hepatitis Policy Institute
The HIV+Hepatitis Policy Institute is a national, non-profit organization whose mission is to promote quality and affordable healthcare for people living with or at risk of HIV, hepatitis, and other serious and chronic health conditions.
About the Diabetes Leadership Council
The Diabetes Leadership Council is a 501(c)(3) patient advocacy organization comprised of individuals with decades of diabetes experience and leadership to advance patients-first policies at the local, state and national levels. We are people with diabetes, parents of children with diabetes, allies and tireless volunteers dedicated to improving the lives of all people impacted by this condition. Our members—all former leaders of national diabetes organizations—engage policymakers, and public and private sector influencers to call attention to the diabetes epidemic and provide a voice for 37 million Americans living with diabetes.
About the Diabetes Patient Advocacy Coalition
The Diabetes Patient Advocacy Coalition (DPAC), a 501(c)4 organization, is a grassroots alliance of thousands of people with diabetes, caregivers, patient advocates, health professionals, disease organizations and companies working collaboratively to promote and support public policy initiatives to improve the health of people with diabetes.
MEDIA CONTACTS:
Sam Kuhns
(202) 471-4228 ext. 122
skuhns@keybridge.biz
Durin Hendricks
media@diabetesleadership.org
Jennifer Burke
jburke@hivhep.org
(301) 801-9847