From the office of Massachusetts Senate President Karen E. Spilka: Senate passes bill expanding access to HIV prevention drug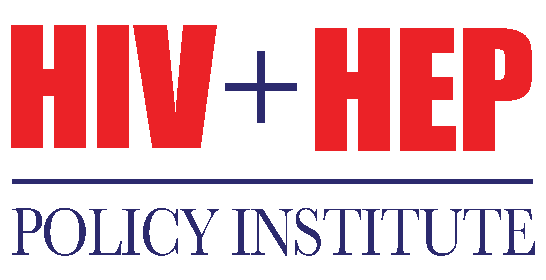 From the office of Massachusetts Senate President Karen E. Spilka:
Legislation would remove barriers to the medication by allowing pharmacists to prescribe
(BOSTON–10/26/23) Today, the Massachusetts Senate unanimously passed An Act enabling pharmacists to prescribe, dispense and administer PrEP, a bipartisan bill that would allow Massachusetts pharmacists to prescribe PrEP—pre-exposure prophylaxis—a life-saving medication that is nearly 100 per cent effective in stopping the transmission of human immunodeficiency virus (HIV).
"PrEP is a true example of how preventative healthcare saves lives," said Senate President Karen E. Spilka (D-Ashland). "By allowing pharmacists to prescribe PrEP in Massachusetts, we are expanding equitable access to healthcare by breaking down another barrier that our residents—and especially our LGBTQ+ community—face when they act to protect themselves from HIV."
Today in Massachusetts, individuals who take PrEP must make an appointment and go through their doctor, a barrier that can stand in the way for people who need the medication on short notice, cannot make an appointment, or cannot access medical care.
If signed into law, the Senate bill—S.2480, An Act enabling pharmacists to prescribe, dispense and administer PrEP—would expand access to PrEP, help reduce the spread of HIV in the state, and ultimately save lives. 
"I'm thrilled we have moved this important healthcare initiative forward for consideration. The Senate has long made quality and accessible healthcare a top priority, and pre-exposure prophylaxis (PrEP) will greatly reduce the risk of HIV transmission for all," said Senator Michael J. Rodrigues (D-Westport), Chair of the Senate Committee on Ways and Means.
"PrEP is a game changer in HIV prevention. Yet, while this life-saving medication reduces the risk of transmission by 99 per cent, it remains inaccessible for too many," said Senator Julian A. Cyr (D-Truro), Senate Chair of the Joint Committee on Public Health and lead sponsor of the bill. "Allowing pharmacists to prescribe and dispense PrEP on a short-term basis, similar to what's already allowed for contraceptives, would significantly increase the accessibility of this essential HIV prevention tool. With greater access to PrEP we can narrow the gap in PrEP utilization among LGBTQ+ people of color. I am someone who uses PrEP and most of my gay, bisexual and queer friends rely on it too. With this legislation, we are once again putting people at the center of our public health policy. I'm thrilled it has passed the Senate."
This legislation builds off provisions in the Fiscal Year 2024 Budget that ensured that preventive care services, including PrEP, are covered by insurers without patient cost-sharing. In the same budget, the Legislature gave pharmacists the power to prescribe hormonal contraceptives.
Of the nearly 25,000 people at high risk for HIV transmission in Massachusetts, only 36.5 per cent—about 9,000 people—were prescribed PrEP, according to a 2020 survey from the Centers for Disease Control (CDC). In the same year, there were 23,368 individuals in Massachusetts living with an HIV infection, an increase of 16 per cent since 2011. A total of 314 people in the state died from an HIV infection in 2020.
The issue disproportionately impacts members of the LGBTQ+ community who were assigned male at birth, who made up 54 per cent of new HIV infection diagnoses from 2018 through 2020. Individuals who use injection drugs are also disproportionately impacted, accounting for 32 per cent of deaths related to HIV infections in 2020.
Under the bill, pharmacists could only prescribe PrEP to patients who have tested negative for HIV within the past seven days, do not have HIV symptoms, and are not taking medications that are not safe to use with PrEP. Pharmacists would be capped at prescribing a 60-month supply of the medication to an individual patient once every two years.
If passed into law, Massachusetts would join 13 states around the country that already allow pharmacists to prescribe PrEP, including Arkansas, California, Colorado, Illinois, Kentucky, Maine, Missouri, Nevada, New Mexico, Oregon, Rhode Island, Utah, and Virginia.
The legislation has broad support from public health leaders and experts around the Commonwealth.
"We are grateful to the Senate and to the leadership of Senator Cyr and Senate President Spilka for demonstrating such a strong commitment to removing barriers to PrEP. PrEP is a game-changing tool for ending the HIV epidemic, but it remains extremely underutilized, and the racial disparities in access are shocking," said Ben Klein, Senior Director of Litigation and HIV Law at GLBTQ Legal Advocates & Defenders (GLAD). "In Massachusetts only roughly one third of all those for whom PrEP is indicated are currently using it, and nationally only 13 per cent of eligible Black individuals currently have access. Passage of S.2480 by the Senate today gets us one major step closer to ensuring PrEP is available for all who need it."
"When someone is ready to begin PrEP, it is crucial that they are able to as soon as possible. At Fenway Health, we regularly work to overcome barriers that patients face due to trauma, stigma, and discrimination," said Carrie Richgels, Manager of Policy and Advocacy at Fenway Health. "We know from experience that to overcome these obstacles we must meet people where they are and build trust. Trust is essential to getting people on PrEP, and a local pharmacy can provide a lower threshold of access and can be a trusted access point for those who may face discrimination in traditional healthcare settings. Traditional access points have gotten us this far, now we need to think outside of the box and provide as many opportunities as possible for people to get the healthcare they need."
"For the first time since PrEP became available eleven years ago, over a third of the people CDC believes could benefit from being on PrEP are being prescribed it. However, there are stark and widening racial, ethnic, and gender disparities in PrEP use in Massachusetts and nationwide," said Kevin Herwig, Health Policy Manager at HIV+Hepatitis Policy Institute. "Allowing pharmacists to prescribe PrEP, as well as to link people with PrEP clinical services and HIV testing, will help remove barriers to getting HIV preventive medication for people and communities who have not yet been able to benefit from the promise of PrEP.  We thank the Senate, Senate President Spilka, Senator Cyr, and others for supporting this important legislation."
This is the second consecutive legislative session in which the Senate has passed this legislation. Having been passed by the Senate, the bill will now be sent to the House of Representatives for consideration.
###
Sarah Blodgett,
Office of Senate President Karen E. Spilka
Sarah.Blodgett@masenate.gov

Sean Fitzgerald
Office of Senator Michael J. Rodrigues
Sean.Fitrzgerald@masenate.gov

Augusta Davis
Office of Senator Julian A. Cyr
Augusta.Davis@masenate.gov