Letter in support of the "PrEP Assistance Program Act"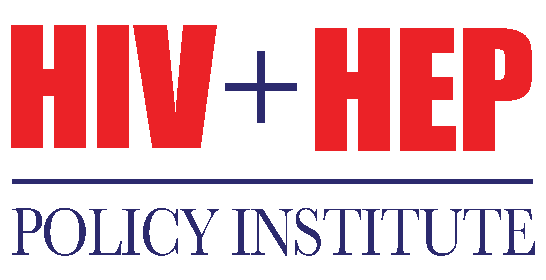 Rep. Bonnie Watson Coleman
United States House of Representatives
168 House Cannon Office Building
Washington DC 20515

Re: Support of the "PrEP Assistance Program Act"
Dear Congresswoman Watson Coleman:
We are writing to express our gratitude for your leadership, along with your colleagues, in introducing the PrEP Assistance Program Act (HR 5605). We look forward to working with you to ensure that this critical piece of legislation in our nation's efforts to end HIV becomes law.
PrEP is a critical component to ending the HIV epidemic; however, its uptake has been limited, particularly in communities most at risk of HIV, including Black and Latino gay men and Black women. While there are established government programs that are funded for the treatment of HIV, there is no comprehensive nationwide program dedicated for the provision of PrEP. The "PrEP Assistance Program Act" would help fill that void by providing grants to states, community-based organizations, community health centers, and others to establish and support PrEP programs. Not only would these programs provide PrEP and associated medical services, but also the community and provider outreach needed to carry-out successful PrEP programs.
While we are witnessing uptake in the number of people taking PrEP, only 23 percent of the approximately 1.2 million people indicated for PrEP are receiving it. Expanding PrEP into communities is critical in addressing the ongoing disparities we see in PrEP access and uptake. In 2019, only 8 percent of Black/African American and 14 percent of Hispanic/Latino persons who were eligible for PrEP were prescribed it, compared to 63 percent of white persons.
To increase uptake of PrEP, including new long-acting forms of PrEP, we must provide the necessary focus and support so that more people can access it. The undersigned organizations believe the PrEP Program Assistance Act is critical to our efforts to decreasing the number of new HIV diagnoses and ending HIV in the U.S. We look forward to working with you and the co-sponsors of this critical legislation and stand ready to assist you towards its enactment.
Should you have any questions or comments please feel free to contact Carl Schmid, Executive Director, HIV+Hepatitis Policy Institute at cschmid@hivhep.org.
Sincerely,
Advocates for Youth
AIDS Action Baltimore
AIDS Alabama
AIDS Alabama South
AIDS Foundation Chicago
AIDS United
Aliveness Project
American Academy of HIV Medicine
American Sexual Health Association
Amida Care
APLA Health
Association of Nurses in AIDS Care
Avita Pharmacy
Black AIDS Institute
CAEAR Coalition
Cascade AIDS Project
Center for Health Law and Policy Innovation of Harvard Law School
Center on Halsted
Covid Clinic, Inc.
Desert AIDS Project (dba DAP Health)
Equality California
Friends for Life, Corp.—Memphis, TN
Georgia AIDS Coalition
Health GAP
HealthHIV
HIV+Hepatitis Policy Institute
HIV Medicine Association
Human Rights Campaign
Illinois Public Health Association
John Snow, Inc. (JSI)
Los Angeles LGBT Center
NASTAD
National Black Gay Men's Advocacy Coalition
NMAC
National Working Positive Coalition
NovaSalud, Inc.
PrEP4ALL
Q Care Plus
San Francisco AIDS Foundation
Silver State Equality—Nevada
The AIDS Institute
The Well Project
Vivent Health
Whitman-Walker
cc: Rep. Barbara Lee
Rep. Mondaire Jones
Rep. Adam Schiff