Letter on FY2022 HIV prevention funding for PrEP in community health centers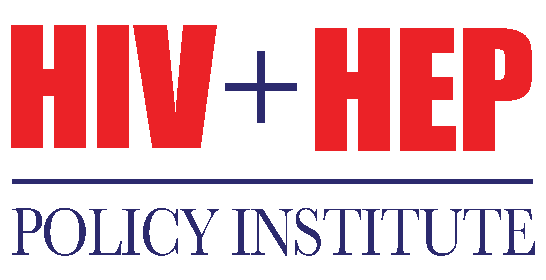 June 10, 2021
The Honorable Patty Murray
Chairwoman
Subcommittee on Labor, Health and Human
Services, Education and Related Agencies
Senate Committee on Appropriations
United States Senate
Washington, DC 20510                                 
The Honorable Roy Blunt
Ranking Member
Subcommittee on Labor, Health and Human
Services, Education and Related Agencies
Senate Committee on Appropriations
United States Senate
Washington, DC 20510
The Honorable Rosa DeLauro
Chairwoman
Subcommittee on Labor, Health and Human
Services, Education, and Related Agencies
House Committee on Appropriations
United States House of Representatives
Washington, DC 20515                                 
The Honorable Tom Cole
Ranking Member
Subcommittee on Labor, Health and Human
Services, Education, and Related Agencies
House Committee on Appropriations
United States House of Representatives
Washington, DC 20515
Subject: FY2022 HIV Prevention Funding for PrEP in Community Health Centers
Dear Chairwoman Murray, Chairwoman DeLauro, and Ranking Members Blunt and Cole:
The undersigned 50 public health, HIV, hepatitis, and STD community-based organizations, along with providers, community health centers, and advocacy organizations are writing to ask for your attention to an urgent funding request. One of the innovations included in the Ending the HIV Epidemic initiative (EHE) is providing a new HIV prevention funding opportunity for the provision of pre-exposure prophylaxis (PrEP) for people who cannot afford it through community health centers. We urge Congress to capitalize on the expertise of the community health centers as part of the EHE initiative so that we can expand PrEP and PrEP-related services by increasing funding from the current $102 million to $152 million, as proposed by President Biden's FY2022 budget.
One of the most exciting developments in HIV prevention was the approval of the first drug used for PrEP in 2012, which is currently a once daily pill that prevents HIV. PrEP requires a prescription from a provider and periodic lab tests, along with HIV, hepatitis, and STD testing. While we are witnessing uptake in the number of people taking PrEP, only 23 percent of the approximately 1.2 million people indicated for PrEP are receiving it. Additionally, significant disparities exist in PrEP coverage. In 2019, only 8 percent of Black/African American and 14 percent of Hispanic/Latino persons who were eligible for PrEP were prescribed it, compared to 63 percent of white persons.[1] There are several reasons PrEP uptake has been low, including lack of awareness by individuals and providers, lack of access to the medication, and difficulty paying for the periodic required screening and testing services.
Paying for PrEP and the required laboratory tests has been a significant barrier particularly for the uninsured and underinsured individuals.  While the Ryan White HIV/AIDS Program provides care and treatment for low-income people living with HIV, its mandate does not include people who are at risk of HIV.  Fortunately, as part of EHE a new program to pay for PrEP and related services was established for community health centers.
EHE focuses on 57 jurisdictions—48 counties, Washington, D.C., and San Juan, Puerto Rico where over 50 percent of HIV diagnoses occur, along with seven states with a substantial number of HIV diagnoses in rural areas. The initiative aims to reduce new HIV infections by 90 percent by 2030.
In FY2020, HRSA's Bureau of Primary Health Care (BPHC) received $54 million, which supported 195 health centers to increase outreach, testing, care coordination, and HIV prevention services, including PrEP, in the targeted counties/cities and states. The health centers funded for this first year were historically dually funded through BPHC and the Ryan White Program, so they had great familiarity with HIV.
In FY2021, Congress appropriated an additional $48 million, which will expand the number of health centers that will receive funding for PrEP activities by 100 to 120 health centers in the 57 priority jurisdictions. These new sites will include centers not currently receiving Ryan White funding.
Results of the first-year funding demonstrate this new initiative has been overwhelming successful. As a result of the FY2020 Primary Care HIV Prevention (PCHP) funds, within 11 months of award:
Nearly 63,000 patients were prescribed PrEP and
93 percent had hired new staff (totaling almost 400 people) to set up PrEP services, conduct outreach and PrEP navigation services.
The EHE-funded health centers also tested nearly 865,000 patients for HIV and 3,238 patients were newly diagnosed with HIV and received follow-up within 30 days.
This program is critical to expanding PrEP to a wider population of individuals by utilizing the community health center network.  As new forms of PrEP come to the market, including a long-acting injectable which is currently under review by the FDA, community health centers provide a perfect setting to provide PrEP to those who are at risk of HIV. 
Currently, health centers serve 1 in 11 people in the U.S., or almost 30 million people. Nearly 1 in 5 rural residents and 1 in 3 individuals living in poverty receive care through the health center program. Additionally, health center data from 2019 show that nearly 37 percent and 22 percent of clients were Hispanic/Latino and Black/African American, respectively.
The requested FY2022 funding increase of $50 million will expand PrEP services to approximately 440 health centers across the country, not in just the original priority jurisdictions.
To increase uptake of PrEP, we must provide as many opportunities as possible for people to access it. Therefore, we also support the need for increased funding to other programs that offer PrEP including those funded by CDC's Division of HIV/AIDS Prevention, STD clinics, Title X, and the Indian Health Service.
As you consider the FY2022 Labor, HHS appropriation bill, we urge you to support the HRSA Primary Care HIV Prevention program with an increase of at least $50 million for a total of $152 million to increase clinical access to prevention services, including PrEP.
If you have questions or need additional information, please do not hesitate to contact Carl Schmid, Executive Director, HIV+Hepatitis Policy Institute at cschmid@hivhep.org.
Thank you very much.
Sincerely,
Adelante Healthcare
African American Health Alliance
AIDS Action Baltimore
AIDS Alabama
AIDS Alabama South, LLC
AIDS Foundation Chicago
AIDS United
American Academy of HIV Medicine
Amida Care
APLA Health
AVAC
Black AIDS Institute
CAEAR Coalition
CARES of Southwest Michigan
Cascade AIDS Project
CenterLink: The Community of LGBT Centers
Equality California
Fenway Health
Friends For Life, Corp.
Georgia Equality
GLMA: Health Professionals Advancing LGBTQ Equality
HealthHIV
HIV+Hepatitis Policy Institute
HIV AIDS Alliance of Michigan
HIV Care Directions
Hope and Help Center of Central Florida
Human Rights Campaign
International Association of Providers of AIDS Care
Lansing Area AIDS Network (LAAN)
Latino Commission on AIDS
Latinos Salud
NASTAD
National Black Gay Men's Advocacy Coalition
National Coalition for LGBT Health
National Coalition of STD Directors
National Family Planning & Reproductive Health Association
NMAC
Paterson Counseling Center
PrEP4All
Prevention Access Campaign
Rhode Island Public Health Institute and Open Door Health
Ryan White Medical Providers Coalition
San Francisco AIDS Foundation
San Francisco Community Health Center
Silver State Equality-Nevada
The AIDS Institute
Treatment Action Group
UNIFIED- HIV Health and Beyond
Vivent Health
Whitman-Walker Institute
[1] Centers for Disease Control and Prevention. Monitoring selected national HIV prevention and care objectives by using HIV surveillance data—United States and 6 dependent areas, 2019. HIV Surveillance Supplemental Report 2021; 26(No. 2). http://www.cdc.gov/hiv/library/reports/hiv-surveillance.html. Published May 2021. Accessed June 1, 2021.