Request for policy change for CDC HIV grantees to pay for PrEP ancillary services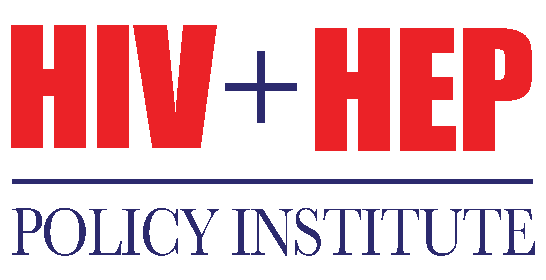 Dr. Rochelle Walensky
Director
Centers for Disease Control and Prevention
1600 Clifton Road
Atlanta, GA 30329
Re:  Request for Policy Change for CDC HIV Grantees to Pay for PrEP Ancillary Services
Dear Director Walensky:
The undersigned 67 public health, HIV, hepatitis, and STD community-based organizations, along with providers, community health centers, and advocacy organizations are writing to urge you to change a Centers for Disease Control and Prevention (CDC) policy that can immediately help increase access to pre-exposure prophylaxis (PrEP) for the prevention of HIV. We ask the CDC to reverse its current prohibition and allow recipients of all HIV prevention funds to pay for PrEP ancillary services such as laboratory services for PrEP screening and monitoring. In order to end the HIV epidemic in the U.S. the federal government must update its practices and ensure flexibility to allow for innovative programming to occur on the ground.
As you know, one of the most exciting developments in HIV prevention was the approval of the first drug used for PrEP in 2012, which is currently a once daily pill that prevents HIV. PrEP requires a prescription from a provider and periodic lab tests, along with HIV, hepatitis, and STD testing. While we are witnessing uptake in the number of people taking PrEP, only 23 percent of the approximately 1.2 million people indicated for PrEP are receiving it. Additionally, significant disparities exist in PrEP coverage. In 2019, only 8 percent of Black/African American and 14 percent of Hispanic/Latino persons who were eligible for PrEP were prescribed it, compared to 63 percent of white persons.[1] There are several reasons PrEP uptake has been low, including lack of awareness by individuals and providers, lack of access to the medication, and difficulty paying for the periodic required screening and testing services.
Paying for PrEP and the required laboratory tests has been a significant barrier particularly for the uninsured and underinsured individuals.  While the Ryan White HIV/AIDS Program provides care and treatment for low-income people living with HIV, its mandate does not include people who are at risk of HIV.  The Ending the HIV Epidemic in the U.S. (EHE) initiative has worked to increase access to PrEP by developing two programs to pay for PrEP – funding for community health centers and the federally administered program, Ready, Set, PrEP, which only provides for the actual drug. These programs do not reach everyone and there is still much work to be done to ensure everyone who wants PrEP is able to receive it and maintain their access.
We believe CDC can and should provide additional resources and flexibility to grantees to support PrEP prescription and maintenance. Currently, CDC allows the 57 funded EHE grantees to use a portion of their EHE funding to support ancillary services associated with PrEP. The funding guidance states that recipients may use EHE funds to pay "for laboratory costs for screening or monitoring PrEP per CDC Guidelines for uninsured or underinsured people receiving PREP in not-for-profit or government clinics."[2] In fiscal year 2021, CDC was appropriated $175 million, and the fiscal year 2022 budget request includes $275 million for EHE-related activities.
However, CDC prohibits state and local governments and community-based organizations to use a portion of their ongoing CDC HIV funding for PrEP services. In FY 2021, total funding for the CDC Division of HIV/AIDS Prevention was $755 million.
Increasing PrEP uptake across the entire U.S., not just in EHE jurisdictions, is critical to ending the HIV epidemic in the U.S. Our public health programs and community-based organizations must have all resources available to ensure that uninsured individuals are able to receive the ancillary services needed to ensure and maintain access to PrEP now. We ask that the CDC immediately allow all HIV prevention grant recipients to use their funds to support laboratory costs for PrEP screening and monitoring in the same way as CDC EHE funds can be used.
We also ask that you publicly report for each jurisdiction how EHE funding is being used to support PrEP services on an annual basis.
We thank you for attention to this matter. If you have any questions or comments, please do not hesitate to contact Carl Schmid, Executive Director, HIV+Hepatitis Policy Institute at cschmid@hivhep.org or Kenyon Farrow, Managing Director of Advocacy & Organizing, PrEP4All at kenyon@prep4all.org.
Sincerely,
ADAP Advocacy Association
Advocates for Youth
African American Health Alliance
AIDS Action Baltimore
AIDS Alabama
AIDS Alabama South
AIDS Alliance for Women, Infants, Children, Youth & Families
AIDS Cure Research Collaborative
AIDS Foundation Chicago
AIDS United
American Academy of HIV Medicine
American Psychological Association
Amida Care
APLA Health
Aunt Rita's Foundation
AVAC
Black AIDS Institute
CARES of Southwest Michigan
Cascade AIDS Project
Center on Halsted
Chicago BTAN
Collaboratory of AIDS Researchers for Eradication – Community Advisory Board
Community Access National Network (CANN)
Community Education Group
Desert AIDS Project dba DAP Health
End AIDS Now
Friends For Life
Georgia AIDS Coalition
GLMA: Health Professionals Advancing LGBTQ Equality
Health GAP
HealthHIV
HIV + Aging Research Project–Palm Springs
HIV AIDS Alliance of Michigan
HIV Care Directions
HIV Medicine Association
HIV+Hepatitis Policy Institute
Howard Brown Health
Human Rights Campaign
International Association of Providers of AIDS Care
Latino Commission on AIDS
Latinos Salud
Let's Kick Ass NY
Michael Reese Care Program
NASTAD
National Association of County and City Health Officials
National Black Gay Men's Advocacy Coalition
National Coalition of STD Directors
National Coalition for LGBT Health
National Family Planning & Reproductive Health Association
National Working Positive Coalition
NMAC
New York Transgender Advocacy Group (NYTAG)
North Carolina AIDS Action Network
Piedmont Care, Inc.
PrEP4All
Prevention Access Campaign
Ryan White Medical Providers Coalition
San Francisco AIDS Foundation
Southern AIDS Coalition
Southwest Center
Spectrum Medical
The AIDS Institute
The Counter Narrative Project
The Well Project
Treatment Action Group
Vivent Health
cc:       Dr. Rachel Levine, Assistant Secretary of Health, HHS
Harold J. Phillips, Director, White House Office of National AIDS Policy
Dr. Jonathan Mermin, Director, National Center for HIV/AIDS, Viral Hepatitis, STD, and TB Prevention, CDC
Dr. Demetre Daskalakis, Director, Division of HIV Prevention, CDC
Dr. Laura Cheever, Associate Administrator, HIV/AIDS Bureau, HRSA
James Macrae, Associate Administrator, Bureau of Primary Health Care, HRSA
[1] Centers for Disease Control and Prevention. Monitoring selected national HIV prevention and care objectives by using HIV surveillance data—United States and 6 dependent areas, 2019. HIV Surveillance Supplemental Report 2021; 26(No. 2). http://www.cdc.gov/hiv/library/reports/hiv-surveillance.html. Published May 2021. Accessed July 7, 2021.
[2] Centers for Disease Control and Prevention, "Integrated HIV Programs for Health Departments to Support Ending the HIV Epidemic in the United States CDC-RFA-PS20-2010," https://www.cdc.gov/hiv/pdf/funding/announcements/ps20-2010/CDC-RFA-PS20-2010.pdf.