Letter to Secretary Becerra about Policies & Solutions to Improve Prescription Drug Affordability for Patients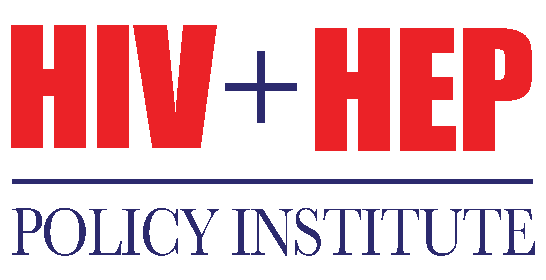 The Honorable Xavier Becerra
Secretary
U.S. Department of Health and Human Services (HHS)
Hubert H. Humphrey Building
200 Independence Avenue, SW
Washington, D.C. 20201
RE: Policies & Solutions to Improve Prescription Drug Affordability for Patients
Dear Secretary Becerra:
We, the undersigned 124 organizations, on behalf of millions of patients and American consumers who live with complex conditions such as HIV, autoimmune diseases, cancer, diabetes, lupus, multiple sclerosis, and hepatitis, write to congratulate you on becoming Secretary and express our deep commitment and interest in working with you, the Department of Health and Human Services (HHS), and the Biden administration to implement policies and measures that improve prescription drug affordability and access for the American people.
Amid a global pandemic and continued economic challenges for our country, the ability of patients to afford medically necessary medications to manage their health has been further threatened. Patients today face significant prescription drug affordability challenges that have only grown worse due to the cost of medications along with insurance benefit design, including high deductibles and high patient cost-sharing often in the form of co-insurance.
· According to the Kaiser Family Foundation, average deductibles for covered workers increased 212 percent from 2008 to 2018. About 40 percent of beneficiaries with employer-sponsored coverage have a high-deductible plan.
· According to an IQVIA analysis of brand medicines across seven therapeutic areas, anywhere from 44-95 percent of patients' total out-of-pocket spending for brand medicines in 2019 was due to deductibles and coinsurance. For oncology and multiple sclerosis, deductibles and coinsurance accounted for more than 90 percent of total patient out-of-pocket costs.
· A study from IQVIA found that when out-of-pocket costs reach $75-$125, more than 40 percent of patients abandoned their prescriptions at the counter; when those costs hit $250, that number rises to more than 70 percent of patients.
These realities negatively impact patient adherence and lead to worse health outcomes and increased costs across the healthcare system. We know that lowering the cost of prescription drugs and ensuring that the Affordable Care Act (ACA) works for its beneficiaries, particularly for vulnerable populations, are high priorities for the Biden administration. While recent actions have been taken to make health insurance premiums more affordable, more work must be done to ensure that once beneficiaries have insurance, it will work effectively for them and their families. As you embark on your tenure at HHS, we urge you to collaborate with the patient community and offer the following potential solutions:
1. Enforce ACA Non-Discrimination Provisions. The ACA makes clear that health insurers must not discriminate against beneficiaries based on their health conditions or design insurance benefits that discriminate against certain individuals by placing drugs for certain conditions on the highest drug tier and instituting medically unnecessary prior authorization, step-therapy requirements, and other utilization management techniques. The federal government must ensure that laws against discrimination in healthcare are upheld and enforced.
2. Institute Cost-Sharing Caps for Patients. The federal government can follow the lead of numerous states, including California, Delaware, and Maryland, that cap the amount a patient must pay out-of-pocket for a one-month supply of a single prescription medication.
3. Require Insurers to Offer Plans that Include First Dollar Coverage of Prescription Drugs. HHS and the Biden administration can build on the foundation of the ACA and improve prescription drug affordability by requiring insurers to offer plans that keep prescription drugs outside the deductible. By including prescription drugs outside the deductible, beneficiaries will be able to better afford and access their medications, particularly at the start of each year.
4. Count Copay Assistance Towards Patient's Out-Of-Pocket Maximums. We urge HHS to use its authority to include language in the annual HHS Notice of Benefit and Payment Parameters (NBPP) rule that reverts to the 2020 NBPP rule requiring insurers to count copay assistance towards a patient's annual deductible or out-of-pocket maximum, with limited exceptions.
5. Address the Role of Rebates and Pharmacy Benefit Managers. HHS must institute a policy that requires commercial health plans and PBMs to share negotiated savings directly with patients at the pharmacy counter, and there must be greater regulation over PBMs.
Conclusion: Start A Dialogue with Representatives of the Patient Community
COVID-19 only further illustrated how certain trends in our healthcare system are leaving many vulnerable and underserved patients with few safeguards from rising out-of-pocket costs. At a most vulnerable moment for the health and economic well-being of the American people, HHS and the Biden administration can take clear steps that address and improve prescription drug affordability for patients and place and keep patients squarely at the center of their own care.
We thank you for the opportunity to share these recommendations and look forward to working with you, President Biden, and the HHS leadership to advance patient-centered healthcare policies. In the near future, we hope a group of our organizations can meet with you and other senior members of your team to discuss these important issues. In order to arrange for such a meeting, please contact Carl Schmid, Executive Director of the HIV+Hepatitis Policy Institute at cschmid@hivhep.org and Lilly Stairs, Interim CEO of the American Autoimmune Related Diseases Association (AARDA) at lillystairs@aarda.org.
Sincerely,
ADAP Advocacy Association
ADAP Educational Initiative
Advocacy & Awareness for Immune Disorders Association (AAIDA)
Advocacy House Services, Inc.
AIDS Action Baltimore
AIDS Alabama
AIDS United
Aimed Alliance
Allergy & Asthma Network
Alliance for Aging Research
Alliance for Patient Access
Alpha-1 Foundation
American Academy of Allergy, Asthma & Immunology
American Association of Clinical Urologists
American Autoimmune Related Diseases Association
American Behcet's Disease Association (ABDA)
American Diabetes Association
American Liver Foundation
Any Positive Change Inc.
Applied Pharmacy Solutions
APS Foundation of America, Inc.
Arthritis Foundation
Autistic Self Advocacy Network
Autoimmune Encephalitis Alliance, Inc.
Beyond Type 1
Bienestar Human Services, Inc.
Breast Cancer Resource Center
California Chronic Care Coalition
California Hepatitis C Task Force
CancerCare
Caregiver Action Network
Caring Ambassadors Program
CHAMP – Coalition for Headache and Migraine Patients
Chronic Disease Coalition
Community Access National Network (CANN)
Community Liver Alliance
Danielle Byron Henry Migraine Foundation
Diabetes Leadership Council
Diabetes Patient Advocacy Coalition
Digestive Disease National Coalition
Dystonia Advocacy Network
Dystonia Medical Research Foundation
Easterseals
End Hep C SF
Equality California
Fabry Support & Information Group
FAIR Foundation
GBS|CIDP Foundation International
Georgia AIDS Coalition
Global Healthy Living Foundation
Global Liver Institute
Good Days
Hawaii Health and Harm Reduction Center
HealthHIV
HealthyWomen
Hemophilia Association of the Capital Area
Hemophilia Federation of America
Hep Free Hawaii
Hepatitis B Foundation
Hepatitis C Mentor and Support Group-HCMSG
HIV+Hepatitis Policy Institute
Human Rights Campaign
ICAN, International Cancer Advocacy Network
Infusion Access Foundation (IAF)
International Association of Hepatitis Task Forces
International Foundation for Autoimmune & Autoinflammatory Arthritis (AiArthritis)
International Foundation for Gastrointestinal Disorders
International Pemphigus Pemphigoid Foundation
Interstitial Cystitis Association
JDRF
Little Hercules Foundation
LUNGevity
Lupus and Allied Diseases Association, Inc.
Lupus Foundation of America
Lymphatic Education & Research Network
Massachusetts Independent Pharmacists Association
Men's Health Network
METAvivor
Multiple Sclerosis Association of America
Multiple Sclerosis Foundation
NASTAD
National Alliance on Mental Illness
National Alopecia Areata Foundation
National Association of Nutrition and Aging Services Programs (NANASP)
National Coalition for LGBT Health
National Eczema Association
National Hemophilia Foundation
National Infusion Center Association (NICA)
National Pancreas Foundation
National Viral Hepatitis Roundtable
NephCure Kidney International
Not Dead Yet
NTM Info & Research
Ovarian Cancer Research Alliance
Partnership to Fight Chronic Disease
Patient Access Network (PAN) Foundation
Patient Services, Inc.
Patients Rising Now
Project Sleep
Pulmonary Fibrosis Foundation
Pulmonary Hypertension Association
Restless Legs Syndrome Foundation
Rheumatology Nurses Society
San Francisco AIDS Foundation
San Francisco Hepatitis C Task Force
Scleroderma Foundation
Silver State Equality-Nevada
SisterLove, Inc.
Sjogren's Foundation
Spondylitis Association of America
Susan G. Komen
The AIDS Institute
The Headache and Migraine Policy Forum
The Myositis Association
The Sumaira Foundation for NMO
Treatment Action Group
Triage Cancer
TRIO: Transplant Recipients International Organization
U.S. Hereditary Angioedema Association
U.S. Pain Foundation
Virginia Breast Cancer Foundation
Virginia Hemophilia Foundation
Vivent Health
Western Pennsylvania Chapter of the National Hemophilia Foundation